Advantage of Direct Shipment from the Farm
Shipped directly from Kiyosen to you
Online direct sales enable us to offer you a lower price by eliminating the extra costs associated with wholesalers and retailers.
Thats why we can offer you the freshest and highest quality tea for the lowest possible price.
The big difference from other common online tea shops is that we own our tea farm in Ujitawara, Kyoto, the central location of Japanese tea production.
That also give effects of raising quality and keeping price down.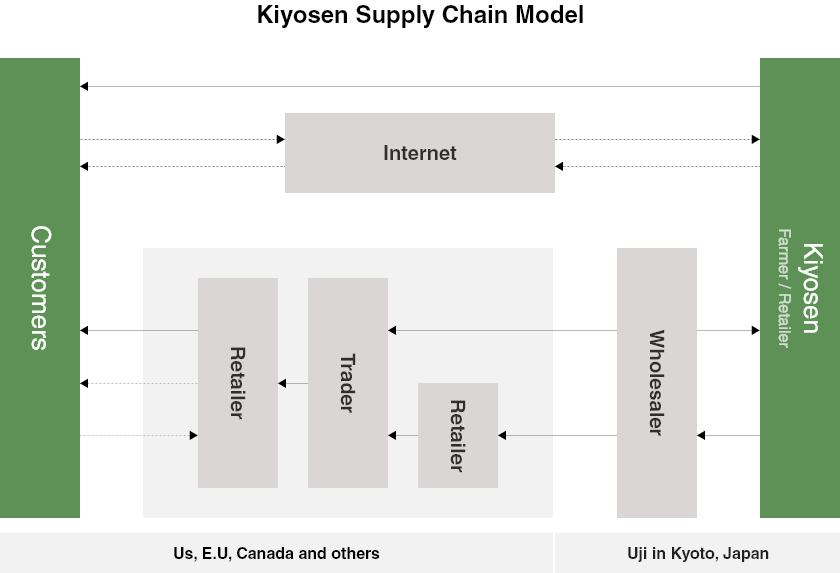 Strong Quality Control Standards
Japanese green tea are sold at supermarkets and other stores in foreign countries.
But it is not at all what it is fresh and flavorful one you could taste at specialty shops and restaurants in Uji,Kyoto.
During transportation it usually deteriorates because of poor quality control procedures.
Generally it is extremely difficult to keep Japanese green tea fresh. We at Kiyosen have very strong quality control standards throughout the entire process of growing and harvesting, packaging, shipping to your doorstep.
These quality control procedures enable us to send our products in the best possible condition to customers all over the world.