Our Tea's Story
Obsession for the Kiyosen brand【Origin】
Served to you from the birthplace of green tea, Kyoto and Ujitawara-cho.
[Kiyosen] is a well-established teahouse founded with a head office in Ujitawara-cho, Kyoto, the birthplace of green tea, to let people all over the world experience the charm of green tea.
Located right in the production area of Uji Tawara-cho, Wazuka-cho, Minamiyamashiro-cho, our teas are produced only at farmer's fields who understand tea and its deep history.
As a result, the production process can be constantly checked and managed, and the highest varieties of tea leaves can be secured.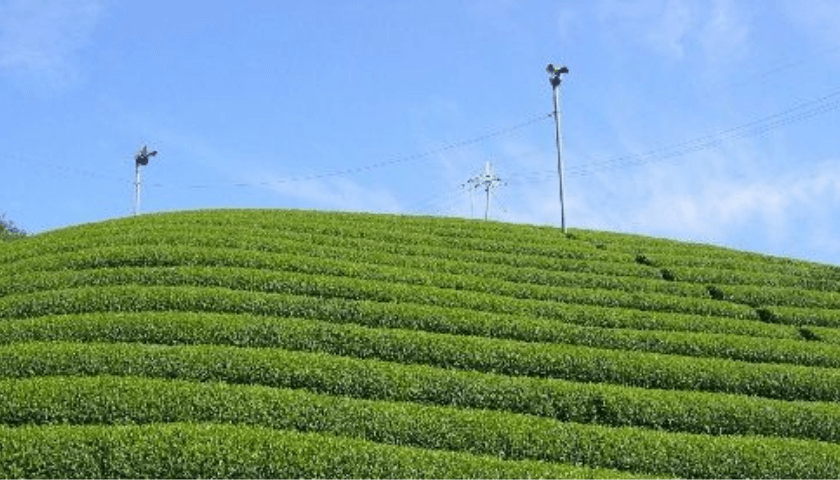 Soil in Ujiyama covered with morning mist brings up good quality tea
Uji tea, which produces a slight sweetness and plump aroma, is grown on a slope in Ujiyama covered with morning mist, in an environment most suitable for high-quality tea growth, and has a long history in Uji Tea production. It is finished through the craftsmanship that has been cultivated(.トル) through generations of masters and professionals.
We still live in Ujitawara-chō, where our main business is the sales and development of tea products.
It is responsible for the whole process, from processing of picked tea leaves to storage , on a daily basis, by visiting the nearby tea plantations to see the growth status of tea leaves, with the first priority being "delivering the highest quality products". We are able to manage ourselves and our products because of our passion for our products.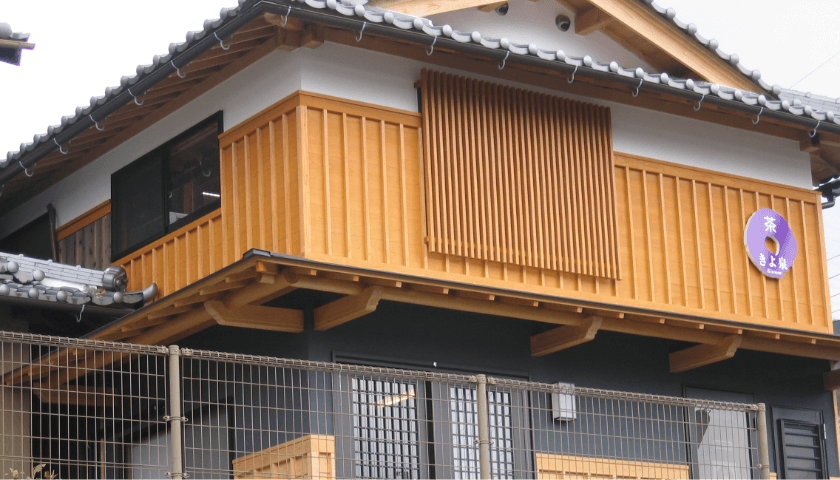 Obsession for the Kiyosen brand【Taste】
We would like to carefully and selectively deliver the authentic taste of Uji tea
Thanks to the many plastic tea bottles brands along with other drinks, green tea has been established as a familiar drink.
From a comprehensive point of view, such as current social environment, eating habits, health-orientation, etc., the targeted audience that has been targeted by plastic bottle green tea is clearly visible.
However, on the other hand it became an beverage that is easily drinkable, but it is also a fact that we have lost the tradition of enjoying the original taste of tea by putting tea leaves in a teapot.

Now is the time to drink tea while having the younger generation know the deep and delicate taste of the leaf (tea leaf), which is the true origin of tea, and the mind space to enjoy tea as a culture.
As masters of tea, we are proud of our Uji tea products that are made with the motto "safe, secure, delicious" with the sincerity of making tea that meets the needs of customers .
This is the "Kiyosen Brand" of Kyoto and Ujitawara.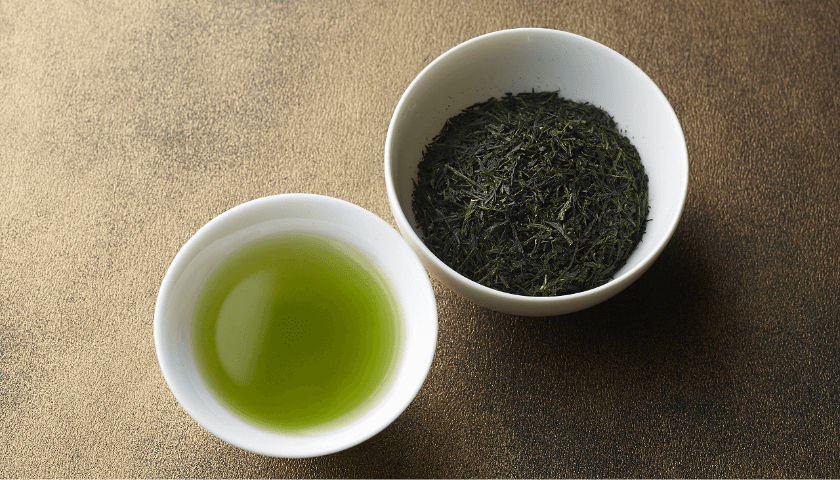 Uji Gyokuro "Highest Peak"
Uji Gyokuro is known as the finest tea among all the Japanese tea.
Among the Gyokuros, "Highest Peak" is a high-level product that can be mosty exhibited mostly at fairs and exhibitions.
The sweet, mellow sweetness has been created over time and effort, from cultivation to manufacturing and processing, and as you bring the tea poured into a teacup then to your mouth, it's almost as if you can feel "this is true tea ..." You can taste and "feel" an experience like no other.
Therefore, the temperature of the hot water and the timing of pouring tea greatly affects the taste.
Please have a taste of the best Uji Gyokuro by all means.
Also, how about gifting some for a dear person to you?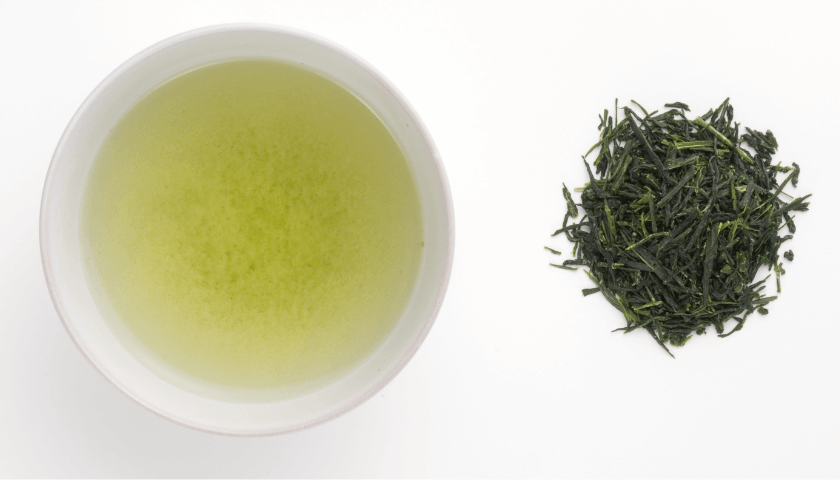 Uji Sencha "Highest Peak"
The place where good tea is grown is said to be a place where the morning mist rises, and the temperature difference during a day is large, and the southern part of Kyoto Prefecture, which has relatively little sunshine, is very blessed with tea cultivation.
"Scent fresh", "Good over the throat" and "Tough mellow taste" This is the life cycle of the luxurious Sencha.
This Sencha "Highest Peak" has a refreshing scent that flows deep into the nose when it is carried to the mouth, and it boasts sharp crispness in Sencha and mild sweetness.
Sencha has an attractive freshness to it, so please drink as soon as you open it.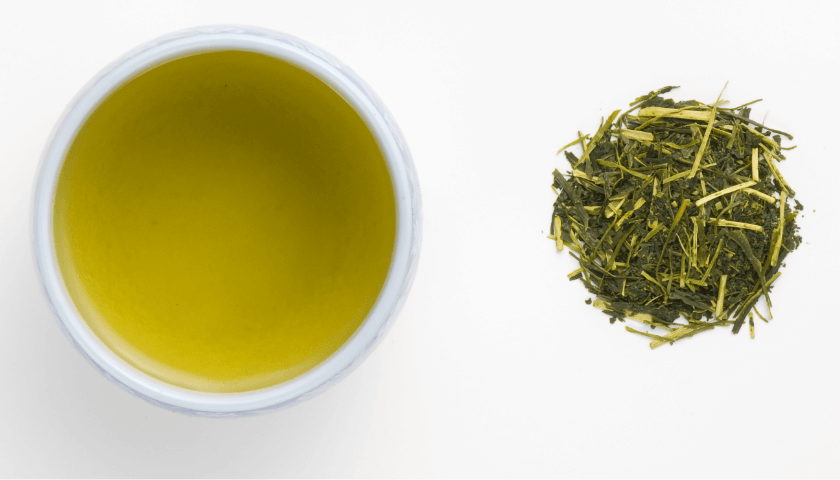 Obsession for Kiyosen's 4 Recommendations
UJITAWARA-NO-SIZUKU(Droplets of Ujitawara)
A fragrant Uji tea that is rich in the best tea from the southern area of Kyoto Prefecture, made with deep-mushroom tea, and cooked in high heat using a microwave dryer in the finishing tea process.
This tea has rich flavor and is a Sencha with high impact .
In general, Uji-sencha is characterized by a slightly shallow steaming process, and its color is characterized by a refreshing taste with a unique bright golden yellow color.
This "Droplets of Ujitawara" is known to stick to the deep steaming process, making it a rich, impacty drinking taste.
In addition, the deep steaming method is mild, but there is a place that is inferior to the steamed tea in terms of aroma, but the core is slowly burned to the center by using microwave drying, and it draws out the smell and richness unique to high fire .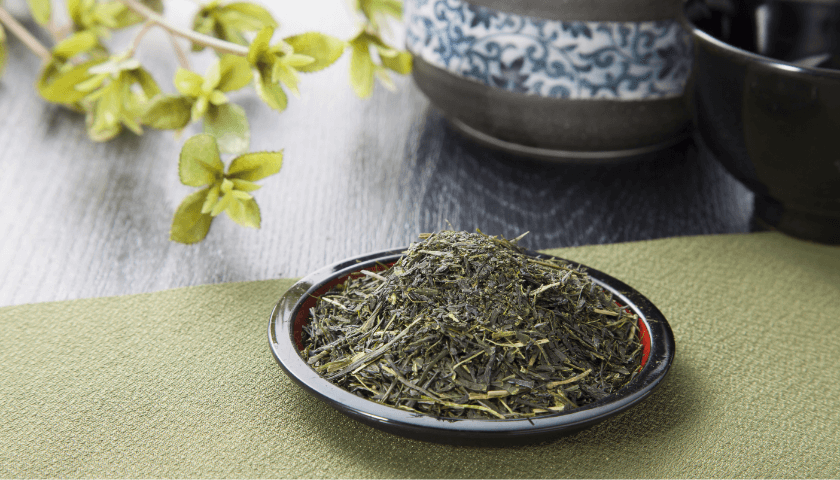 ME-CHA-UMAI(Tastes so exquisite!)
Sweet tea with a portion of the first sprouts of the first tea ceremony.
Because the leaves are so fine and detailed, the ingredients are easy to leach out and you can enjoy delicious tea with just a small amount of tea leaves.
We finish with a low heat in order not to lose the delicate part of Gyokuro leaf.
It has a unique flavor of Uji Gyokuro and is characterized by the fact that it can be delicious in small quantities without any concerns for the temperature of the water.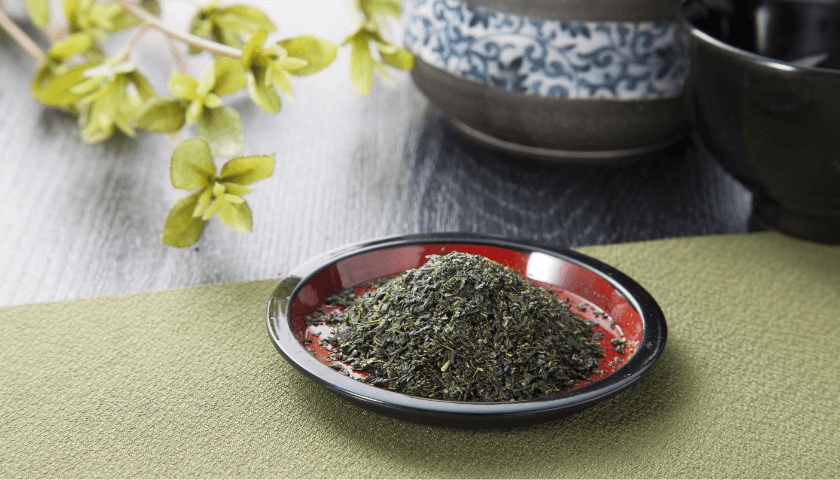 MOCHIMOCHI-GENMAICHA(Doughy Roasted Rice Tea)
The finest Gyokuro roasted rice is a blend of Uji's high grade Gyokuro and glutinous brown rice that is rarely used in ordinary roasted rice tea.
A mellow and fragrant tea.
Committed roasted rice with green tea that has changed the concept of brown rice.
We blend Uji's covered gourd with brown rice made with glutinous rice.
Sticky brown rice usually tastes more mellow than brown rice, and raw material prices are expensive.
The blend ratio of tea and glutinous brown rice has increased the ratio of green tea.
It is a premium roasted rice tea with an elegant aroma floating in the mellowness of Uji Gyu, giving priority to the taste as green tea rather than roasted rice tea.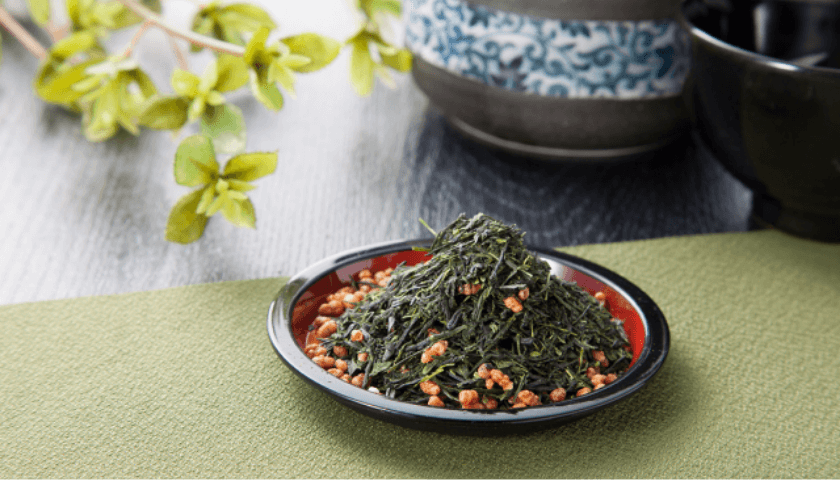 GOHAN-ICHIBAN-CHA(Rice is number one tea)
I recommend it to those who want to eat their Ochadzuke (rice with tea poured on it) more deliciously.
It is a brand of deep steamed tea and roasted rice tea, and its fragrant and refreshing aroma goes well with rice.
Among the Japanese cuisine, the Ochazuke culture is one of the food cultures representing Japan.
There are various Ochadzuke, seaweed, pickled plums, etc., as well as various pickles that go very well when paied with tea.
I think that it is the tea is what brings out the Ochadzuke's flavor.This tea is deep steamed and produces a mellow body, and it is further blended with brown rice to bring out the aroma within.
We made it so that the taste of tea could be brought out well.
By all means, try it when you get the chance.